And no planning whatsoever.  No grand idea.  Just this:
and this is the result: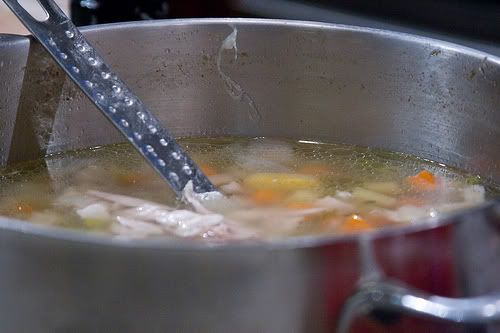 It was an interesting day.  I finally took a lunch break – to help out with a meeting of the Pasadena Sister City – Paju, Korea subcomittee.  Maddie and I had joined the Pasadena Sister City group a year ago and have been doing a few things to help with creating a new sister city arrangement between the City of Pasadena and Paju City in South Korea.
We met with a group of 30 members of a female choral group at Choong Hyun Mission Church in Glendale over lunch.  It was a nice chance to get to know them and represents a good concrete step towards creating this sister city relationship.  They would act as a cultural exchange anchor for our subcommittee.
It was fascinating for me to be around so many Korean speakers.  I spent 2 years in Korea and know much about the Korean culture.  My language skills have faded a little, primarily my vocabulary, but my grammar skills remain.  Mysteriously the  Korean synapses in my brain start firing in situations like today's lunch.  I spoke a bit of Korean and surprised myself!  Maddie is interested in going to Korea someday with me.  It would be a lot of fun to do that!
The day ends with some chicken soup.  Ideas for other blog posts?  Maybe something on the Korean language or something on Paduk (their much more complicated version of chess) or some posts on my impressions about being there in 1991-92.  We'll see.  Check back again soon.